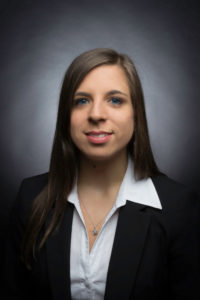 | | |
| --- | --- |
| Room Number | 3.160 |
| E-Mail Address | Brigitte.Hochmuth@fau.de |
| Phone Number | 0911/5302 320 |
| Office Hours | By Appointment |
| Teaching | Macroeconomics |
About her:
Brigitte Hochmuth is a Ph.D. candidate at the University of Erlangen-Nuremberg and working as a research associate at the Chair of Economics since April 2015. She studied Economics (B.Sc) at the University of Economics and Business Administration in Vienna and Applied Economics (M.Sc), specializing in econometrics at the University of Innsbruck. Prior to joining the Chair of Economics, she was a research assistant at the Institute for Advanced Studies (IHS) Vienna.
Brigitte Hochmuth's research interests cover macroeconomics and labor markets. In her Master thesis, she investigated the impact of the last recession at sectoral and regional level in Austria.