External Academics
Dr. Thomas Kick
Thomas Kick is head of the stress testing section in the banking supervision department of the Deutsche Bundesbank. In addition to that, he is a lecturer at the FAU for the Master's degree course "Banking Supervision". His research focuses on empirical banking and financial intermediation, financial stability and stress testing.
His research has been published in the following academic journals:
Credit and Capital Markets

Financial Markets and Portfolio Management

Journal of Banking and Finance

Journal of Business Finance and Accounting

Journal of Corporate Finance

Journal of Financial Intermediation

Journal of Financial Stability

Journal of Money, Credit and Banking

Review of Finance

Schmalenbach Business Review
Dr. Swetlana Malinkovich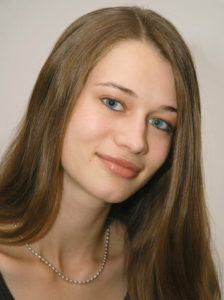 Swetlana Malinkovich finished her Ph.D. at the Chair of Macroeconomics and is a former staff member. She is still engaged at the chair and works on joint research projects with the chair members. Her research interests include Macroeconomics and Finance, with a special focus on financial frictions, credit shocks, income redistribution and housing.
Publication:
Kick, T., S. Malinkovich, and C. Merkl. Forthcoming. Loan Supply and Bank Capital: A Micro-Macro Linkage. Journal of International Money and Finance.