External Academics
Privatdozent Dr. Thomas Kick
Thomas Kick is head of the stress testing section in the banking supervision department of the Deutsche Bundesbank. In addition to that, he is a lecturer at the FAU for the Master's degree course "Banking Supervision". His research focuses on empirical banking and financial intermediation, financial stability and stress testing.
His research has been published in the following academic journals:
Credit and Capital Markets

Financial Markets and Portfolio Management

Journal of Banking and Finance

Journal of Business Finance and Accounting

Journal of Corporate Finance

Journal of Financial Intermediation

Journal of Financial Stability

Journal of International Money and Finance

Journal of Money, Credit and Banking

Review of Finance

Schmalenbach Business Review
Professor Dr. Heiko Stüber (Privatdozent)

Heiko Stüber studied Industrial Engineering and Management at the University of Kaiserslautern, where he received his diploma (Dipl.-Wirtsch.-Ing.) in 2006. He worked as a research assistant at the Institute for Economic and Cultural Geography at the Leibniz University Hanover from February 2007 through January 2010. He was a scholarship holder of the joint Graduate Programme of the Institute for Employment Research (IAB) and the School of Business and Economics of Friedrich-Alexander University (FAU) from October 2008 to September 2011. Since February 2010, he has been working as a senior researcher at the IAB. He was a Visiting Researcher at the School of Economics of the University of Edinburgh from February through April 2011. In 2012, he gained his doctoral degree (Dr. oec.) from the University of Hohenheim. Since 2015, he has been working as a senior researcher at the Chair of Macroeconomics (Prof. Dr. Christian Merkl, FAU).
Since 2015, Heiko Stüber has been a principal investigator in the priority program "The German Labor Market in a Globalized World" (SPP 1764) which is sponsored by the German Research Foundation (DFG). He is a research fellow of the Institute of Labor Economics (IZA, since 12/2017), a council member of the Scottish Economic Society (SES, since 04/2018), and an associate of the Labor and Socio-Economic Research Center (LASER, since 06/2018).
Heiko Stüber is a Professor at the University of Applied Labour Studies since March 2023.
For publications and more information, please visit his private web page.
Dr. Swetlana Malinkovich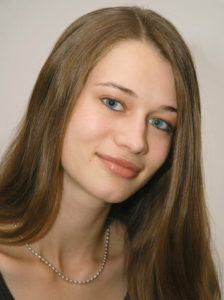 Swetlana Malinkovich finished her Ph.D. at the Chair of Macroeconomics and is a former staff member. She is still engaged at the chair and works on joint research projects with the chair members. Her research interests include Macroeconomics and Finance, with a special focus on financial frictions, credit shocks, income redistribution and housing.
Publication:
Kick, T., S. Malinkovich, and C. Merkl. Forthcoming. Loan Supply and Bank Capital: A Micro-Macro Linkage. Journal of International Money and Finance.