Dr. Britta Kohlbrecher
Dr. Britta Kohlbrecher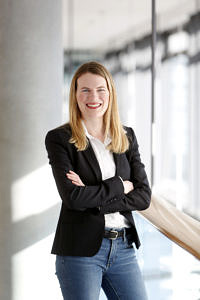 About her:
Britta Kohlbrecher is a post-doctoral researcher at the Chair of Macroeconomics. She received her doctoral degree in economics from the University of Erlangen-Nürnberg in June 2016. Prior to her doctoral studies, she studied International Relations (B.A.) at TU Dresden and Science Po Bordeaux and International Economics (M.A.) at the University of Göttingen and the University of California, Los Angeles. During her doctoral studies she held a scholarship from the German National Academic Foundation and was a BGPE Doctoral Student.
Britta Kohlbrecher's research focuses on macroeconomics and the labor market. CV
Publications: 
Kohlbrecher, B., Merkl, C. und Nordmeier D. "Revisiting the Matching Function", Journal of Economic Dynamics and Control, 2016, 69, 350-374. (Link)
Brown, A., Kohlbrecher, B., Merkl C. und Dennis Snower, "The Effects of Productivity and Benefits on Unemployment: Breaking the Link", Economic Modelling, forthcoming.
Work in Progress: